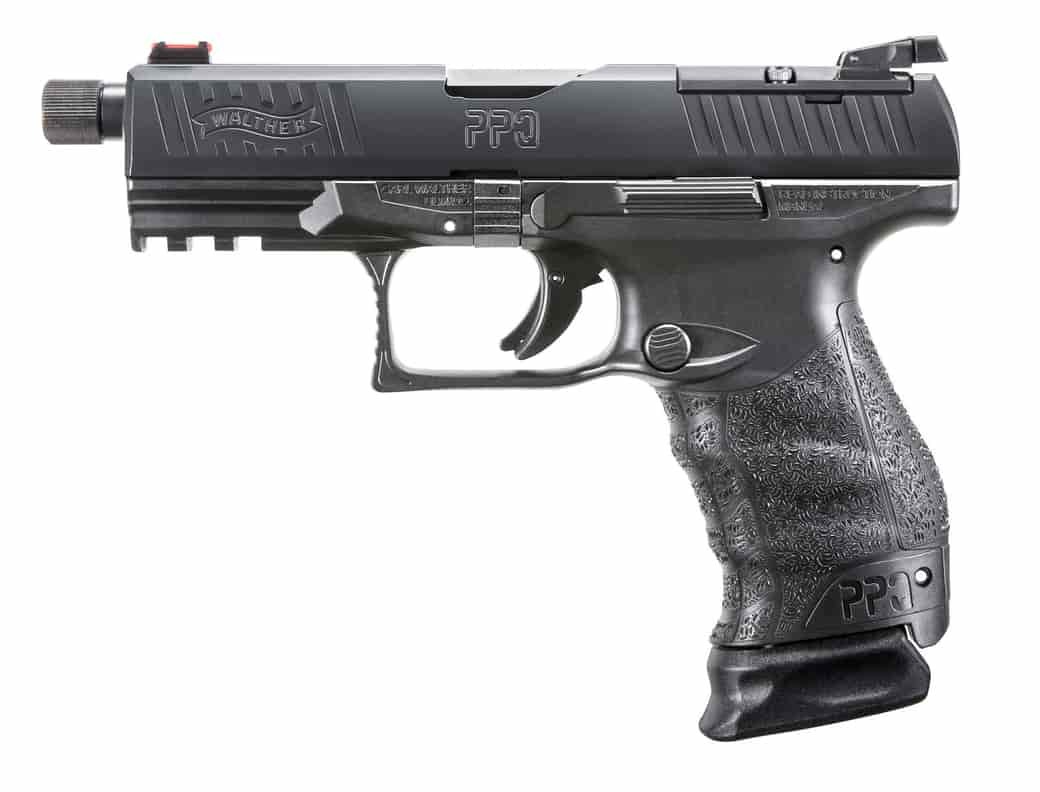 These are 9 upgrades that improve on the factory Walther PPQ. Light and extended magazine options are here. The second from the last might surprise you.
I made an effort rank these upgrades in order of importance.
As An Amazon Associate I Earn From Qualifying Purchases
Streamlight 69265 TLR-2 and 69245 TLR-4 G
You can hit what you can't see. These Streamlight light and laser combos are excellent additions to any pistol with a rail. I recommend green lasers over red lasers. According to the NRA, green lasers are more visible in bright sunlight(source). Some folks don't like running lights because the light is a target. I strongly disagree with this logic. It's worth giving that slight advantage to an enemy to see clearly who the bullets are going to hit.
These two lights are superb. They each have 3 modes: light only, laser only, and laser and light together. The on/off switch is ambidextrous. Using your shooting finger, the switch on both sides turns these lights on or off.
The TLR-2 throws most of it's lumens through the center beam for long distance illumination. Around the center beam, a wide disbursed shot of light provides illumination for close distances. This makes the TLR-2 a light for many applications. The TLR-4 provides plenty of light for close distances applications including room clearing and urban self-defense.
These lights have a limited lifetime warranty which excludes batteries, bulbs, abuse and normal wear. Rechargeable batteries, chargers, switch, and electronics are warrantied at for 2 years.
TLR-2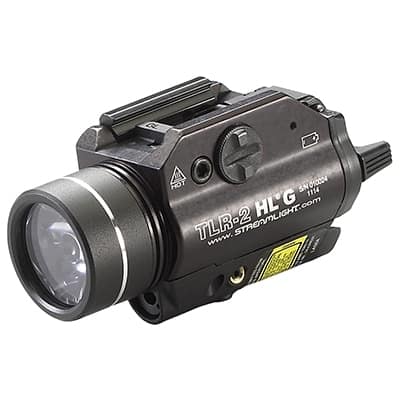 800 Lumens

4.8 ounces

$340
TLR-4
115 Lumens

2.9 ounces

$240
3M WorkTunes Connect Hearing Protector with Bluetooth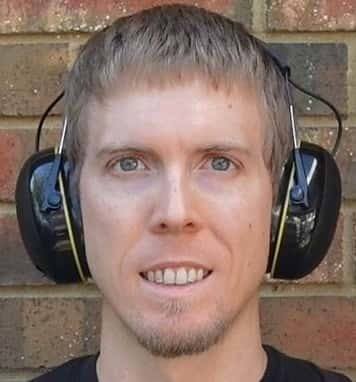 This is my favorite set of hearing protection. I bluetooth it to my phone and listen to music when I am shooting. The headband and ear cups are comfortable. I can wear this all day. The battery lasts several hours. It recharges with USB.
The NRR(Noise Reduction Rating) is 24. That's a bit low for shooting. It's best to use ear plugs and these ear muffs together for maximum hearing protection.
Jarvis Customs Threaded Barrel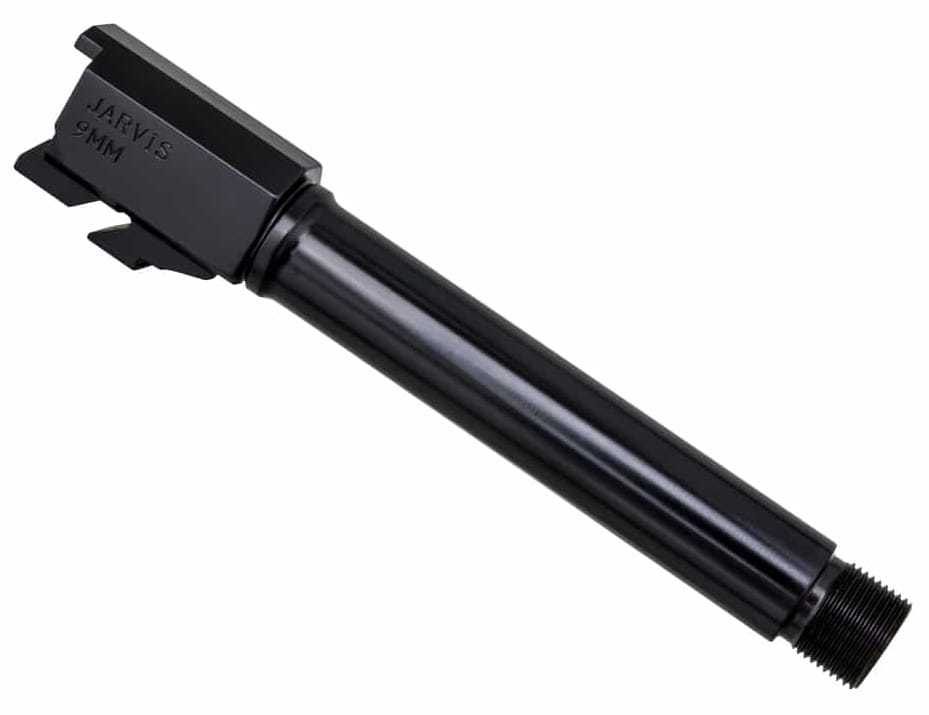 If you want to put a compensator or suppressor on your PPQ, then the Jarvis Customs threaded barrel is a good buy. It's "match grade" according Jarvis Customs with 4140 steel. That's a popular metal for corrosion resistance and toughness.
It's available for the full size PPQ and the sub-compact. The popular 1/2×28 thread option is available.
I found nothing saying this barrel is more accurate than factory Walther threaded barrel.
Apex Walther PPQ Forward Set Trigger & Apex Tuned Trigger Bar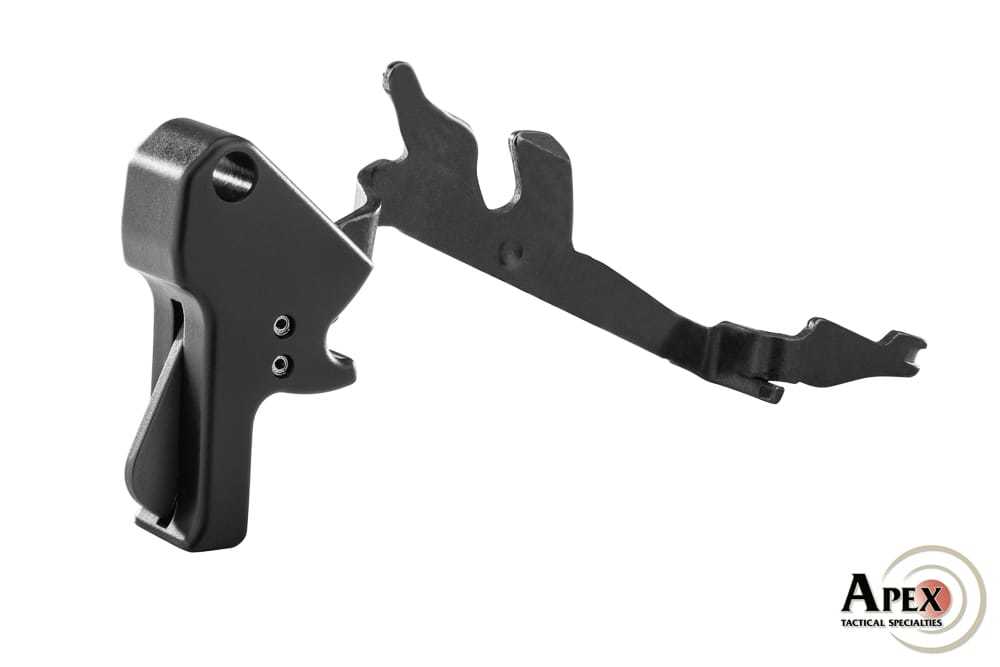 The Walther PPQ is a good trigger from the factory. It's widely considered one of the best stock triggers. Well, Apex asked someone to hold their beer and made a trigger kit for the PPQ.
The pre-travel, overall travel, and reset distance have been reduced. The overall travel is reduced by 40%.
The weight is not reduced which is understandable. The factory trigger comes at a respectable 5.5 pounds so it's makes sense that Apex did not drop the weight.
It works for the M1, M2, and Q5 excluding the steel frame and steel frame pro, but will not work for the sub-compact PPQ.
Taran Tactical Innovations +3 / +5 base pad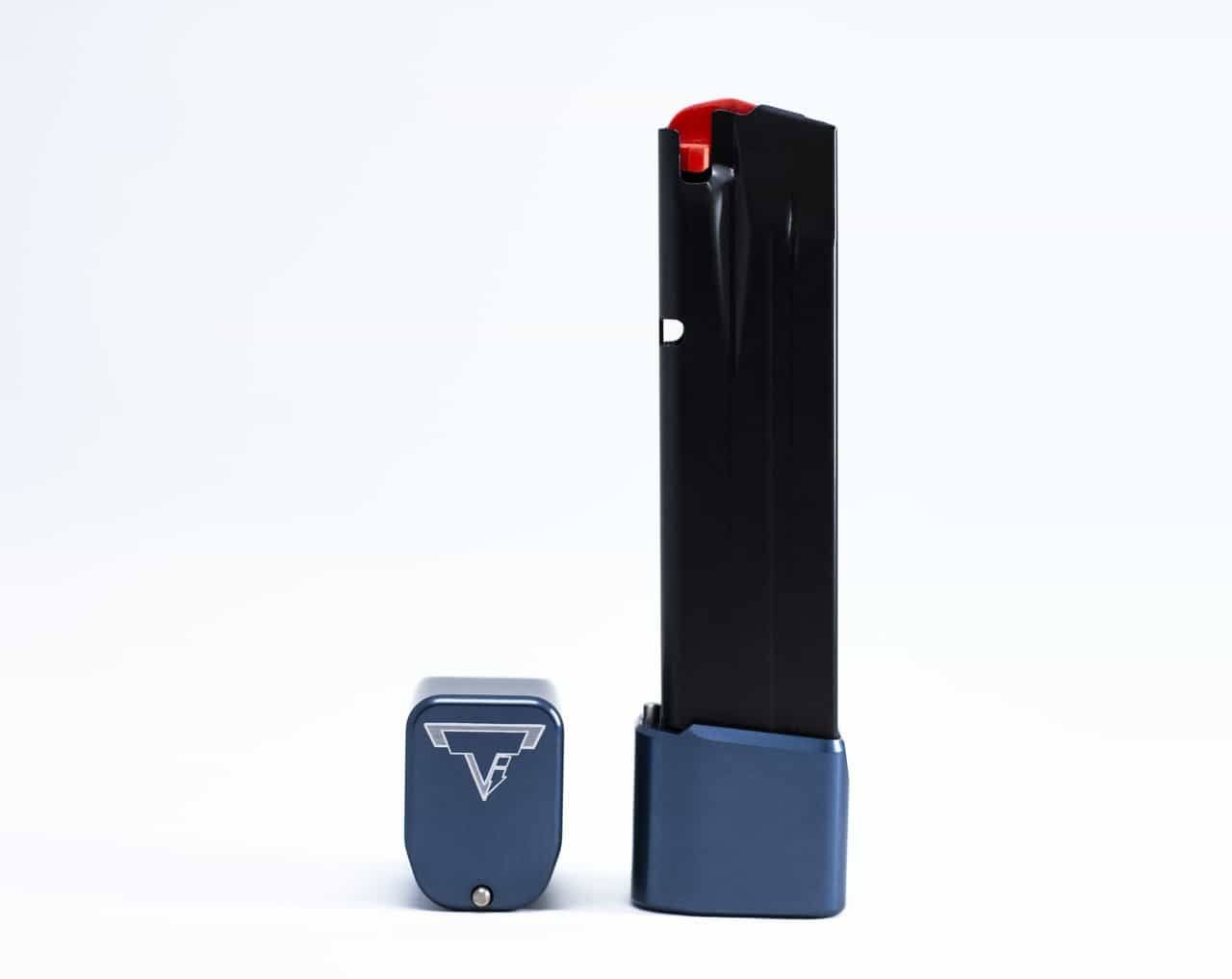 Taran Tactical Innovations makes an aluminum +3 / +5 base pad. It works with any full size PPQ magazine. It attaches and detaches with a push pin lock design.
It comes in several colors: flat black, black, blue, red, titanium blue, titanium grey, od green, and titanium purple.
Trijicon RMR with Adjustable LED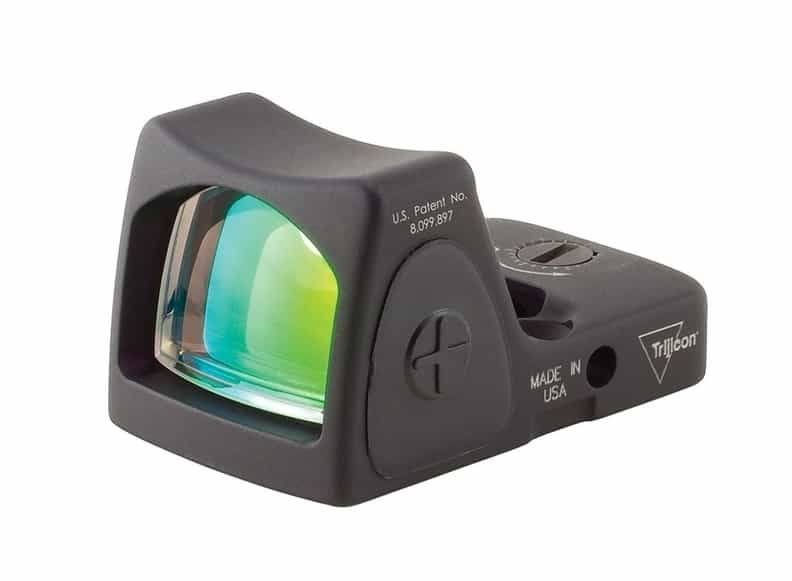 Tired of aligning the front and rear sights? Trijicon's RMR will solve this problem for you. I am being a bit sarcastic, but getting on target is faster with a RMR.
The RMR comes with legendary Trijicon reliability. RMRs are trusted by police and militaries the world over.
The battery requires removing the sight and re-zeroing. Trij says RMRs batteries last for more than 4 years of continuous use. You might want to replace the battery every year to be on the safe side.
I recommend the adjustable LED RMR. This version gives shooters full control over dot brightness. The dot is only available in red. There are 3 dot sizes available. In theory the larger the dot size the faster the eye alignment. I disagree with this logic. The RMR requires training regardless of the dot size and the small the dots size the more precise the shots.
Using the RMR does not turn a PPQ into a video game gun. You will still need to practice drawing the gun. It takes muscle memory to bring the dot to the eye every time.
Osprey 45 Suppressor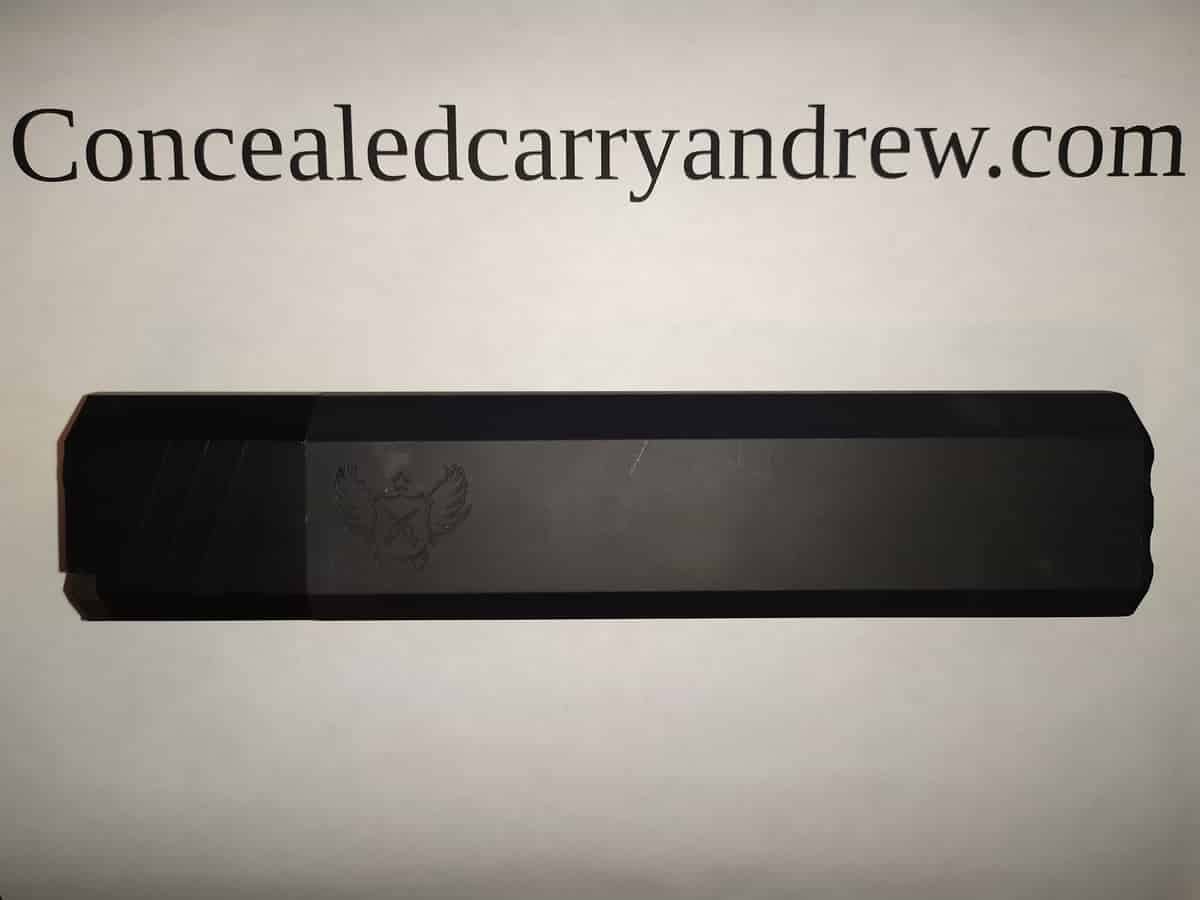 The PPQ is not offered with a threaded barrel. It should because the Osprey 45 looks great on any pistol.
Why did I choose the Osprey 45? It's one of the quietest, I have one, and it has some great features.
The threads are on a removable piston. The allows the suppressor to fit on all common male thread sizes.
The unique tombstone shape makes the osprey sit lower than round suppressor when attached. This reduces the height a pistol's sights need to rise above.
The Osprey 45 works with several common calibers including 45, 40, 10mm, 9mm, and subsonic 300 BLK.
Talon Tactical Grips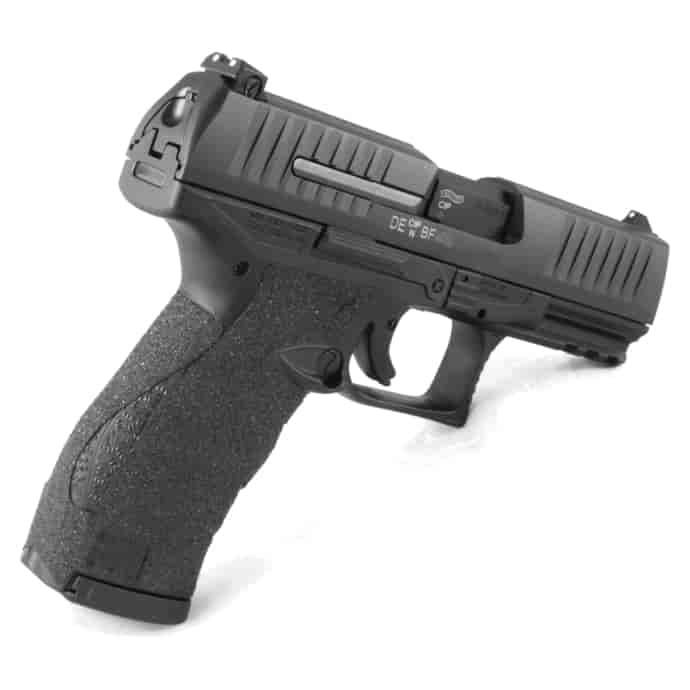 Talon grips provide a large increase in traction over the factory grip texture. Granulated and rubber are the texture types. The granulated textures feels like sandpaper or skateboard tape. This texture is best with holster carry and competition shooting. The rubber texture is best for concealed carry because it will not irritate skin. Also shooters with soft skin should use the less abrasive rubber texture.
They are made in America with a 90 day warranty.
CCW Safe Self-Defense Liability Insurance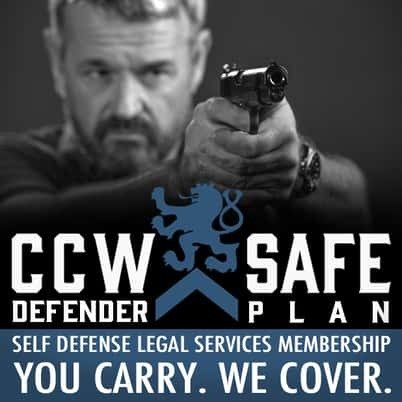 There are two types of evil people that make CCW Safe insurance a great product. Some evil people commit violent crimes and other evil people charge law abiding people with crimes for defending themselves.
Remember George Zimmerman? He shot Travon Marton with one bullet after a relentless ground and pound and being unable to stop Travon from punching and possibly killing him. By case law, fists become deadly weapons if they cannot be defended against. That did not matter those prosecuting George Zimmerman. They wanted to advance their careers by putting him in a cage for the rest of his life. Zimmerman won his legal battle at the cost of more than $2.5 million(source). 
This is what Dave Ramsey and John Lovell have to say about the huge financial cost to people who use self-defense and have to legally defend themselves.
"Estimates are in the firearms community that if you actually God forbid were to have to use your firearm and someone were to lose their life even if they were a criminal in the process of trying kill you it's probably gonna cost you a million dollars. If you have it. In defense. It's the process, becomes just unbelievable even if it's self-defense and clear cut."
– Dave Ramsey, "Should I Buy Self Defense Insurance" video
"If all of a sudden you got in some type of shooting, and the world I believe is becoming a more dangerous place. Man, the sharks will gather around you and whatever you had saved is probably going to be gone and ruined."
– John Lovell, Warrior Poet Society, "Carry Protection & Which One I Chose" video
I chose the CCW Safe as my self-defense insurance provider because it is the best. Their plans have unlimited criminal defense coverage and up to $500K bail coverage. Also, CCW Safe is the only company in this industry to successfully defend a self-defense murder 1 case. There's lots more to love about CCW Safe including coverage of pepper spray use.
Not Just Firearm Self-Defense
CCW Safe covers the use of any legally used weapon including pepper spray. This is a great feature. Pepper spray is the best legal option to stop an attacker who is not using deadly force. Also, most attackers use non-lethal force. According to the Department of Justice, simple assaults or battery(non-deadly force) threats are more than 4 more likely than deadly force threats.(source) If you don't carry pepper spray, then please do so to have a legal way to stop non-deadly force threats. I tested 22 pepper sprays and reviewed the 7 best ones. Look at that article by clicking the underlined text. 7 Great Pepper Sprays for Every Day Carry.
CCW Safe Founders
CCW Safe's founders include Mike Darter and Kyle Sweet. Kyle is an attorney and he has defended hundreds of cases in state and federal court. Mike is a former police officer. He used his experience being involved in a police shooting and a lawsuit from that shooting to create CCW Safe.
Pros
No Out-of-Pocket Cost

Bail Coverage to $500K

Unlimited Attorney and Litigation Fees

Up to $250/day loss-of-wages during trial

Appeals and Retrial Covered

Firearm Replacement During Trial

Pepper Spray Use Covered

Home and Constitutional Carry Plans
Cons
Costs $0.50 – $2.00 a day
Click the button with the right plan for you